We host a range of events for young people from all corners of the EEA. Contact us at Info@dragon-legion.com If you have any questions, suggestions or if you need any support in the application process. These events are what brings us together as a community, go to our about page to find out more about why we do what we do!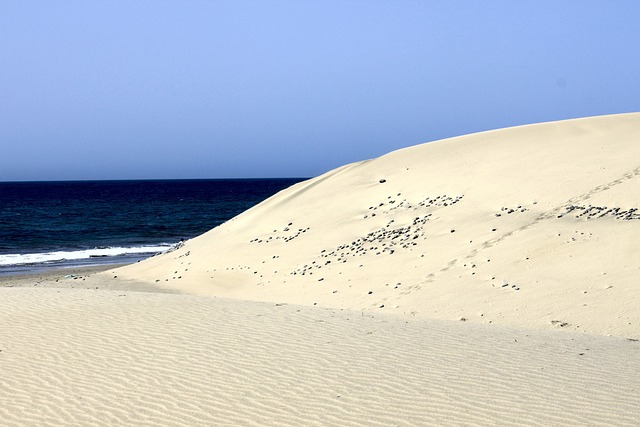 Applications are open for the
Canary Island Art Event
Join us this winter in the Canary Islands for a week of creativity! We will be creating artwork together with a professional artist.
Player Events:
These are week-long role-playing events that are all about playing: Up to 60 participants between 18 and 30 years old, both Game Directors and Players, a mix of gender, nationality and age makes for a diverse group. Our GDs run Dragon Legion created adventures, often inspired by our host country's individual culture, myths and legends. With 4 to 6 players per group all groups are synchronized and play in a shared adventure, where the decisions and actions of each group influence the events and happenings for all the groups involved.
G.D. Trainings:
In these workshops we focus on two things: Improving Game Director skills and creating the setting and the adventure that can be used in future player events. These events usually last a week and unlike player events are open to participants older than 30. We focus on developing a number of GD skills (how to play an NPC, how to use music for creating atmosphere, how to improvise, how to use pacing, etc.) and game creations skills (how to write scenes, how to create an adventure structure, how to create memorable NPCs, etc.) and we collaboratively work on adventure design, world building and game rules. The results are usually settings and adventures inspired by the local culture and myths that are then used in our player events.
Convention Events:
Convention events are a way for the network to open its gates to the wider world of gamers, geeks and creatives. During this events participants will go through 2 phases: In the first phase the activities will focus on training adventure design and writing skills, the output of which will be used for the second phase of the event. In the second phase, during the actual days of the convention (usually 2-4 days), the participants will together run the Dragon Legion booth and a number of activities for the public, trying to involve as many people as possible in game sessions. We have found that this is a wonderful way to train language skills, communication skills and social skills.
Other Events:
We also run a number of other events that don't fit into any of the categories above. Our events are shaped by the community so expect to see a range of creative ideas that lead to fun and interesting events that we do together.
Upcoming Events
Intercultural World Building – Terrain Building Event in Bari (Italy)
Type: Other
Eligible Countries: Germany, Italy, Romania, Sweden
Date: November 22nd-28th, 2022
Target group: reserved for groups of high school students
Application: By special invitation only.
Art Event (Canary Islands, Spain)
Type: Other (a professional fantasy artist will help young artist develop their skills)
Eligible Countries: Germany, Czech Republic, Denmark, Estonia, Italy, Luxembourg, Netherlands, Romania, Spain, Sweden
Date: January 9th-16th 2023
Target group: youths up to 30 years old
DreieichCon (Germany)
Type: Convention Event
Eligible Countries: Czech Republic, Germany, Iceland, Ireland, Italy, Netherlands, Romania
Date: November 2023
Target group: youths up to 30 years old
Nexor Game Event: Darkness over Vellairn (Germany)
Type: Player Event
Eligible Countries: Denmark, Germany, Iceland, Poland
Date: Early 2023?
Target group: youths up to 30 years old
Making Polish History Come Alive (Poland)
Type: GD Event
Eligible Countries: Denmark, Estonia, Germany, Greece, Italy, Poland, Spain
Date: some time in 2023
Target group: everyone can apply
Vikings in Denmark (Denmark)
Type: GD Event
Eligible Countries: Denmark, Germany, Iceland, Luxembourg, Netherlands, Romania, Sweden
Date: some time in 2023
Target group: everyone can apply
Nexor Adventure Building Event 1 (Germany)
Type: GD Event
Eligible Countries: Germany, Iceland, Spain
Date: some time in 2023
Target group: youths up to 30 years old
Nexor Adventure Building Event 2 (Ireland)
Type: Creative Workshop Event
Eligible Countries: Germany, Ireland, Italy
Date: some time in 2023
Target group: youths up to 30 years old
Gaming Podcasts Event (Estonia)
Type: Other
Eligible Countries: Czech Republic, Estonia, Germany
Date: some time in 2023
Target group: youths up to 30 years old
Prehistoric Malta (Malta)
Type: Player Event
Eligible Countries: Denmark, Estonia, Finland, Germany, Malta, Poland, Romania, Sweden
Date: some time in 2023
Target group: youths up to 30 years old